2015 Baseball Schedule Announced
2015 Rice Baseball Schedule html
2015 Rice Baseball Schedule pdf
A challenging slate of 54 regular season games, including 30 at Reckling Park and another two in the greater Houston area, highlight the 2015 Rice baseball schedule announced on Thursday (Oct. 16).
Rice starts the 2015 regular season at home on Feb. 13 against longtime rival Texas. The season-opening showdown with the Longhorns is the first of two sensational four-game series at Reckling Park where a Saturday double-header is scheduled between single games on Friday and Sunday. The Owls also host national power Stanford for four games Feb. 27-March 1 (following the same 1-2-1 weekend format).
The talented lineup of teams also visiting Reckling Park are Houston, Houston Baptist, Florida International, Lamar, Louisiana Tech, Middle Tennessee, Sam Houston State, Southern Miss, Stephen F. Austin, Texas A&M-Corpus Christi, Texas State and UTSA.
The Owls have scheduled a total of 18 games against seven teams that played in NCAA Regionals last season. Rice road games are at Arizona, Charlotte, Florida Atlantic, Lamar, Old Dominion, Sam Houston State, TCU, Texas A&M, UAB, Western Kentucky and Houston.
The Blue & Gray play a total of three games against crosstown rival Houston where the annual Silver Glove Trophy will be on the line. The first is at U.H. on March 17 with a second at Reckling Park on April 14. The series finale is set for May 12 at Constellation Field, the minor league home of the Sugar Land Skeeters.
Under the direction of head coach Wayne Graham, Rice baseball has won or shared a conference regular season or tournament title in each of the last 19-straight years. The Owls return 17 lettermen from last year's 42-20 squad that earned a 20th-straight trip to the NCAA Tournament, including five offensive starters in the batting order and eight veteran pitchers.
Season ticket and single game information will be available next month on the RiceOwls.com ticket page. The official start times will be announced at a later date.
Texas

Feb. 13-15 (Reckling Park)
The first of two four-game super series at Reckling Park, featuring a Saturday double-header!

Texas returns seven of eight position starters from last season's team which went 46-21 and finished third at the CWS

Texas' incoming recruiting class was ranked seventh nationally. The group of 10 signees includes three players that were taken in the MLB Draft but chose going to school over signing professionally
Houston Baptist

Feb. 17 (Reckling Park)
Crosstown town foe making a trip to Reckling Park for the second-straight season

The Huskies shared the Southland Conference lead in team hitting (.292) last season


Not only did versatile standout Curtis Jones bat a team-best .361 with 33 runs scored, he maintained a 3.64 ERA starting 13 games with a team-high 89.0 innings
Arizona

Feb. 20-22 (Tucson, Ariz.)
The Owls are making their first trip to Arizona since splitting a two-game series with the Wildcats in 2011

Arizona won the NCAA National Championship in 2012

Wildcat shortstop Kevin Newman is the Cape Cod batting title champion
Stephen F. Austin

Feb. 25 (Reckling Park)
Head coach Johnny Cardenas is entering his seventh season at the helm of the Lumberjacks

The 'Jacks return five starting position players from last season and three bench players. On the mound, SFA returns two starting pitchers from the weekend rotation

Assistant coach Michael Haynes is the younger brother of former Owl pitcher Mark Haynes
Stanford

Feb. 27-March 1 (Reckling Park)
The second of two four-game super series at Reckling Park, featuring a Saturday double-header!

Head coach Mark Marquess enters his 39th year with 1,530 career wins

Returns 100% of starting pitching that reached the NCAA Super Regionals before falling to eventual National Champion Vanderbilt on the road in Nashville

TCU

March 3 (Fort Worth)
Advanced to the 2014 College World Series, becoming one of just 11 schools with multiple appearances in the CWS in the last five years

Returns a pair of All-Americans in Riley Ferrell and Preston Morrison - the Pitcher of the Year in two leagues (MWC and Big12)

Won the 2014 Big 12 Postseason Tournament, and has

appeared in 10 of the last 11 NCAA Regionals
Charlotte
March 6-8 (Charlotte, N.C.)
Charlotte made its C-USA debut last season, but this is the first league meeting for Rice and the 49ers

Head coach Loren Hibbs begins his 23rd season at the helm, the longest-tenured coach at the school

The 49ers return 21 veteran lettermen, including seven starters in the batting order, from last season
Lamar
March 10 (Reckling Park)
March 31 (Beaumont)
Lamar went 31-25 last season, qualifying for the Southland Conference Tournament

The annual home & away series with the Cardinals has been split 1-1 in four of the last five seasons

With no shortage of experience, six Lamar seniors return in the starting batting order
Texas State
March 11 (Reckling Park)
Ty Harrington, the longest tenured baseball coach in school history, is beginning his 16th season at the helm of the program

Assistant Coach Jeremy Fikac spent seven years as a Major League pitcher

The lone meeting in this longtime rivalry is set for March 11 at Reckling Park
Louisiana Tech
March 13-15 (Reckling Park)
It's a new era for Louisiana Tech baseball, now under the direction of head coach Greg Goff

The Bulldogs have brought in 17 newcomers to go along with four returning starters in the batting order

Veteran right-hander Phil Maton returns to the mound for his senior season with a chance to re-write the Bulldog record books
Houston
March 17 (Cougar Field)
April 14 (Reckling Park)
May 12 (Constellation Field)
Crosstown rival coming off a sensational 2014 season that featured a school record-tying 48 wins and NCAA Super Regional appearance.


Won the inaugural American Athletic Conference Championship tournament title

Unique three-game series features a finale at Constellation Field, the minor league home of the Sugar Land Skeeters
Old Dominion
March 20-22 (Norfolk, Va.)
Each of the five meetings last season with the NCAA Regional-bound Monarchs was a battle, totaling more than 53 innings with three one-run games.

Last year ODU finished third in the nation in turning double plays with a school record 68

Baseball alumni is led by all-star Justin Verlander; This season keep an eye on sophomore t

win brothers in Sam and Kurt Sinnen
Sam Houston
March 24 (Reckling Park)
March 25 (Huntsville)
Longtime foe Sam Houston is in its first season with new head coach Matt Deggs

The Bearkats have made three-straight

NCAA Regional appearances

on the strength of three-straight Southland titles

A new-look feature of this series is playing back-to-back games, at home then away, in late-March
Southern Miss
March 27-29 (Reckling Park)
A Conference USA rival who has appeared in 12 NCAA Regionals, one Super Regional and reached the College World Series

Since 2010, USM has won or shared C-USA championships three times - including two regular season crowns (2011, 2013) and one tournament title (2010)

The Golden Eagles have hosted the C-USA tournaments at its home facility, Pete Taylor Park/Hill Denson Field, a total of four times, the most of any league school
Middle Tennessee
April 3-5 (Reckling Park)
Middle Tennessee closed out the 2014 regular season by winning eight of their final 11 games to finish 31-27

The Blue Raiders, who won two-of-three over Rice at home in Tennessee last season, visit Reckling Park in early April
MTSU f

inished C-USA play with a 17-13 record, posting the most wins in league play since collecting 20 in 2010
Texas A&M
April 7 (College Station)
A&M boasts 2,514 wins in program history, the only SEC team and one of just 12 teams in Division I, to reach the milestone

Currently on a program-long stretch of eight-consecutive NCAA Tournament appearances and has made 30 overall

The Aggies

have produced a winning season in 51 of the last 53 years
UAB
April 10-12 (Birmingham, Ala.)
Brian Shoop won the 900th game of his career last season and was named the C-USA Keith LeClair Coach of the Year

In 2014 Blazers won 20 C-USA games, its most in school history for a second-place finish that was the program's best as a league member

Traditionally a tough road trip for Rice, the Owls have won just one series in Birmingham, Ala., since 2008
UTSA
April 17-19 (Reckling Park)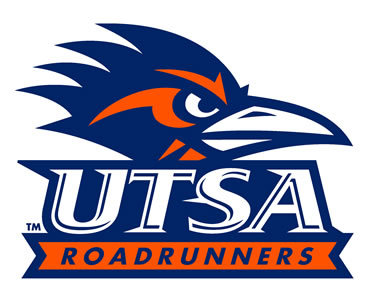 April series at Reckling Park is a rematch between the teams that played for the 2014 Conference USA Tournament title

UTSA is under the direction of Jason Marshall, only the fourth head coach in the history of the Roadrunners' baseball program

Weekend pitchers Brock Hartson and Nolan Trabanino, as well as home runs leader Jesse Baker, all return in 2015
Western Kentucky
April 24-26 (Bowling Green, Ky)
New C-USA foe who returns six of its top nine hitters from a 2014 team that ranked among the national leaders in hits (18th, 560), doubles (

7th

, 116) and slugging percentage (

26th

, .416)

The Hilltoppers qualified for three NCAA Regionals during their final 11 years in the Sun Belt Conference - winning tourney titles in 2004 and 2008, and an at-large NCAA invitation in 2009 after a 42-win season

WKU is noted for playing its best baseball against the nation's elite programs, taking down nine Top 25 opponents since 2008

Texas A&M-Corpus Christi
May 6 (Reckling Park)
Head coach Scott Malone is in his eighth year at the helm of the program

The Islanders return six offensive starters and its weekend rotation from a 2014 team that finished tied for third in the Southland Conference

The May 6 contest marks Rice's return to the diamond after final exams and is the Owls' last non-conference home game of the regular season
FAU
May 8-10 (Boca Raton, Fla.)
FAU returns seven position starters and 10 pitchers who saw action in 2014

The team added 16 signees to its 2015 squad including National Junior College Athletic Association Division II Player of the Year and All-American Roman Collins

In 2014 FAU was undefeated (26-0) when leading after 8 innings, and head coach John McCormack's squad is 155-4 when leading after the seventh inning
FIU
May 14-16 (Reckling Park)
The Panthers finished their first season in Conference USA with a record of 36-20

Under head coach Turtle Thomas, Aramis Garcia was named the C-USA Player of the Year and a semifinalists for the Johnny Bench Award

RHP

Chris Mourelle

led all C-USA freshmen and was tied for third among all pitchers in victories with nine
| | |
| --- | --- |
| | |