Baseball Announces 2018 Schedule
Oct. 11, 2017
Rice Season Ticket Renewals
2018 Baseball Schedule html
2018 Baseball Schedule pdf
HOUSTON – A total of 55 regular season games, including 29 at Reckling Park and another two in the greater Houston area, make up the Rice baseball program's 2018 schedule Owls head coach Wayne Graham announced on Wednesday (Oct. 11).
Rice opens the spring slate on Feb. 16 at a three-game weekend tournament in Orlando, Fla., playing Samford, UCF and Virginia. The Owls return for the Reckling Park home-opener against longtime foe Texas State on Feb. 20 before heading out to the west coast for a four-game series at Stanford (after the Cardinal visited Rice last year). The Blue & Gray then have 14 of the next 19 games in March at home, a stretch that includes rivals Texas A&M, TCU and Houston.
Rice also welcomes Houston Baptist, Sam Houston State, Gonzaga, Columbia and Lamar for non-conference games at Reckling Park. The home Conference USA slate includes Florida Atlantic, Old Dominion, Charlotte, UAB and Western Kentucky.
There are sure to be some rewards for high RPI road games. In addition to the Tournament in Orlando and four at Stanford, Rice plays C-USA series at Southern Miss, Florida International, Louisiana Tech, UTSA, Middle Tennessee in addition to traditional games at Sam Houston State, Lamar, Texas State and Houston.
The Owls play a total of three games against crosstown rival Houston where the annual Silver Glove Trophy will be on the line. The first is at Reckling Park on March 27 with a second at UH on April 10. The series finale is set for May 15 at neutral site Constellation Field, the minor league home of the Sugar Land Skeeters.
Season ticket renewals have already been sent out to 2017 season ticket members and can also be accessed by clicking here and logging in to your account. New season tickets, single game information, as well as some special ticket packages and group options, will be available at a future date. The official start times for all games will be announced at a later date.

Some fun facts about Rice's 2018 baseball opponents are as follows. The html and printer-friendly versions of the schedule are available at the above link.
Samford

Feb. 16 (Orlando, Fla.)
Rice and Samford open their respective 2018 seasons against each other while at the UCF Tournament in Orlando, Fla.

The Bulldogs return 28 experienced letterman from last season's team that won 33 games.

Under 13-year head coach Casey Dunn, Samford has posted nine 30-win seasons in the last 11 years.
UCF

Feb. 17 (Orlando, Fla.)
UFC will open the 2018 season in the newly renovated $3.2 million John Euliano Park.

The Knights enter the second year under head coach Greg Lovelady, who guided the team to their first regular season AAC co-championship.

UCF returns a trio of stars, including Freshmen All-American pitcher Joseph Sheridan, first baseman Rylan Thomas, and National Team pitcher Bryce Tucker.
Virginia

Feb. 18 (Orlando, Fla.)
Virginia has played in 14 straight NCAA tournaments (fourth longest streak in the nation), including six regional titles with four trips to the College World Series.

UVA went 43-16 last year and owns the second-most combined wins in the nation over the last nine years.

The Cavilers return 22 letterwinners from its 2017 team, including five position starters and two weekend starting pitchers.
Texas State

Feb. 20 (Reckling Park); March 6 (San Marcos)
Texas State is under the direction of Ty Harrington, now in his 19th year as head coach.

The Bobcats were young a year ago, but return an experienced starter at every position in 2018.

The trio of Jonathan Ortega, Dylan Paul and Jaylen Hubbard earned all-conference honors last season.
Stanford

Feb. 22-25 (Palo Alto, Calif.)
Rice plays four games at Stanford in 2018 after playing four games at Reckling Park in 2017.

David Esquer, who won a national title as the starting shortstop for Stanford in 1987, enters his first season as head coach of the Cardinal.

Stanford had 10 players drafted in 2017 – one off the program record.
Houston Baptist

Mar. 2-4 (Reckling Park)
Graduate student-athlete LHP Matthew McCollough has been granted a sixth year of eligibility by the NCAA.

Senior OF Spencer Halloran returns after leading the team with a .329 batting average, 19 extra-base hits and 32 RBI.

Junior RHPs Zach Carter (7-3, 3.28 ERA) and Daniel Endsley (3-2, 3.29 ERA) are expected to solidify the Huskies' rotation.
Lamar

Mar. 7 (Beaumont); May 2 (Reckling Park)
Longtime foe Lamar is under third-year head coach Will Davis.

Four Cardinals were selected in the MLB Draft off last season's 33-win squad.

Junior slugger Robin Adames (.344, 7 HR, 58 RBI) is back in the lineup after serving as the Cardinals' designated hitter.
Gonzaga

March 9-11 (*four games at Reckling Park)
Gonzaga is coming off its second consecutive WCC regular season co-championship.

The Bulldogs return six starting position players and three pitchers who have starting experience.

Five of the Bulldogs' 10 newcomers have previous college experience.
TCU

Mar. 13 (Reckling Park)
TCU was ranked by D1Baseball.com as the 4th-best program in the nation.

The Horned Frogs return 18 letterwinners from last year's CWS squad.

TCU is the only program in the country to have appeared in each of the last 4 College World Series.
Columbia

Mar. 14 (Reckling Park)
In 2017 Columbia and Pennsylvania shared the Ivy League's Lou Gehrig Division title.

Third baseman Randell Kanemaru was named the Ivy League Player of the Year after batting .395 with a .625 slugging percentage and 42 RBI in 35 games played.

Seven Lions players earned All-Ivy honors, including Julian Bury as the Ancient Eight Rookie of the Year.
Louisiana Tech

Mar. 16-18 (Ruston, La.)
Louisiana Tech finished 2017 with 36 wins under first-year head coach Lane Burroughs, marking back-to-back seasons with 35 wins.

Rice opens the C-USA slate in Ruston, where the Bulldogs have enjoyed a 45-12 home record the last two years.

Three Bulldogs, pitcher Nate Harris, catcher Brent Diaz, and outfielder Raphael Gladu were all selected in the MLB Draft.
Texas A&M

Mar. 20 (Reckling Park)
Texas A&M is coming off a 43-win season in 2017, making their sixth trip to the College World Series.

The Aggies played in their 11th consecutive NCAA Tournament, winning a regional crown for the third consecutive season.

All-America second baseman Braden Shewmake returns after earning Collegiate Baseball's National Freshman of the Year honors.
Western Kentucky

Mar. 23-25 (Reckling Park)
There are 18 returners and 18 new faces in an incoming group rated as 1 of 12 "Under the Radar Recruiting Classes" by Baseball America.

Outfielder Colie Currie (.311), infielder Tyler Robertson (.286), and LHP Ryan Thurston (93 strikeouts in 77.1 IP) highlight the WKU returners.

Keep an eye on new LHP Troy Newell, a MLB Draft pick who went 11-1 with a 1.40 ERA for Jefferson College (Mo.) last season.
Houston

Mar. 27 (Reckling Park); Apr. 10 (Schroeder Park); May 15 (Constellation Field)
Houston won both the AAC regular season co-championship and postseason tournament title in 2017.

The Cougars have hosted a pair of NCAA Regionals at Schroeder Park in the last three years.

In 2017 Houston finished 42-21 overall and tallied its third 40-plus win season in the last four years under eighth-year head coach Todd Whitting.
Southern Miss

Mar. 30-Apr. 1 (Hattiesburg, Miss.)
Southern Miss enjoyed a school-record 50-win season in 2017 and hosted its second-ever NCAA Regional at Pete Taylor Park.

The Golden eagles have made 14 trips to the NCAA Tournament in its history, and advanced to the College World Series in 2009.

Matt Wallner was named the National Freshman of the Year by Baseball America.
Sam Houston State

Apr. 3 (Reckling Park); May 8 (Hunstville)
Sam Houston is coming off its most successful season in program history, becoming the first team in Southland Conference history to advance to the NCAA Super Regionals.

The Bearkats' pitching staff set a program record for strikeouts a season ago and boasts a pair of returning Freshman All-Americans.

Sam Houston was recently ranked No. 32 in D1Baseball.com's list of Top-100 programs.
Old Dominion

Apr. 6-8 (Reckling Park)
Under head coach Chris Finwood ODU is coming off a 37-win season and its best-ever regular season finish in C-USA (2nd place).

The Monarchs return a trio of Freshman All-Americans in Vinnie Pasquantino (.321, 5 HR), Kyle Battle (.341, 2 HR) and John Wilson (6-1, 3.41 ERA).

ODU has a wealth of experience in the bullpen, including the duo of Craig Lopez and Corey Klak who combined for 10 saves.
Middle Tennessee

Apr. 13-15 (Murfreesboro, Tenn.)
Middle Tennessee returns seven of nine starters from 2017, including four who have been mainstays since their freshmen year.

There are a host of new faces competing for playing time in 2018. Fifteen of the 35 players on the roster are newcomers.

Junior transfer LA Woodard has been impressive in fall training, and could replace MLB Draft pick Riley Delgado at shortstop.
Florida Atlantic

Apr. 20-22 (Reckling Park)
After earning his 300th career win last season, head coach John McCormack is in his 10th season at FAU.

After earning first team All-Conference USA in 2017, junior shortstop Tyler Frank played for the Team USA Collegiate National Team over the summer.

Overall FAU returns five starting position players and 14-of-17 pitchers from a year ago.
Charlotte

Apr. 27-29 (Reckling Park)
Head Coach Loren Hibbs enters his 26th season, the longest-tenured coach at Charlotte.

The 49ers had four selections in the 2017 MLB Draft, three in the top-10 rounds for the most of any C-USA school.

Charlotte has added 19 players to the 2018 roster to make up for losing 11 players from 2017.
UTSA

May 4-6 (San Antonio)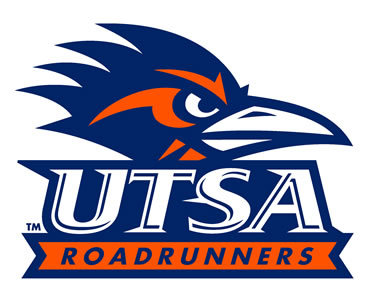 Jason Marshall is entering his 18th season overall at UTSA and sixth as the head coach.

The Roadrunners return 21 letterwinners from last year's team that won 29 games. UTSA welcomes 12 newcomers to the fold.

The Rice Owls account for three of the 31 home games UTSA has scheduled for Roadrunner Field.
UAB

May 11-13 (Reckling Park)
Head Coach Brian Shoop enters his 12th season at the helm of the UAB Baseball Program and 27th year as a head coach.

Of the 13 Blazers who played in various summer leagues in 2017, three were selected to their respective All-Star game.

The 2017 MLB Draft saw UAB's selection ever when center fielder Brewer Hicklen was taken in the seventh round by the Kansas City Royals.
Florida International

Date (Location)
In coach Mervyl Melendez' first season last year, FIU posted second best fielding percentage and had second fewest errors in the program's 45-year history.

The Panthers return their top two starting pitchers and the Freshmen All-America duo of Nick MacDonald and Tyler Myrick.

FIU had the No. 1-ranked signing class in the nation according to Perfect Game.org.