2017 Baseball Schedule Announced
Oct. 7, 2016
Printable 2017 Rice Baseball Schedule
HOUSTON – A challenging slate of 55 regular season games, including 30 at Reckling Park and another two in the greater Houston area, comprise the Rice baseball program's upcoming 2017 schedule Owls head coach Wayne Graham announced on Friday (Oct. 7).
Rice opens the spring slate on Feb. 17 with a four-game weekend series on the road at longtime rival Texas. The Owls return the following week to begin a stretch of playing 12 of its next 14 games at home. The 2017 home opener is set for Feb. 21 (Tues.) against Dallas Baptist, followed by a three-game home weekend series against a Southeastern Louisiana squad Rice faced in the NCAA Tournament last spring.
Regional participants Dallas Baptist and Southeastern Louisiana are just two of the talented teams visiting Reckling Park in 2017. Longtime powerhouse Stanford visits Rice for a four-game series in March. The Owls also welcome Pepperdine, Southern Miss, Louisiana Tech, Florida International, UTSA, Middle Tennessee, Sam Houston State, Lamar, Texas State and crosstown rival Houston to comprise the home slate.
The road games are some high RPI affairs, such as facing College World Series participant TCU in Fort Worth and Super Regional foe Texas A&M in College Station. Rice also plays at C-USA regular season champion Florida Atlantic, in addition to games at Old Dominion, Charlotte, UAB, Western Kentucky, Lamar, Texas State, Sam Houston State and Houston.
The Owls play a total of three games against crosstown rival Houston where the annual Silver Glove Trophy will be on the line. The first is at U.H. on April 4 with a second at Reckling Park on April 11. The series finale is set for May 9 at neutral site Constellation Field, the minor league home of the Sugar Land Skeeters.
Season ticket and single game information, as well as some special ticket packet & group options, will be available later this fall on the RiceOwls.com ticket page. All the official start times will be announced at a later date.
Now entering his 26th season at the helm of the Rice baseball program, coach Graham welcomes seven offensive starters returning in the batting order and eleven veteran pitchers. The Owls went 38-24 a year ago and made the NCAA Tournament for the 22nd consecutive season. The Blue & Gray have won or shared a conference regular season or tournament title in 20 of the last 21 seasons.
The 2017 schedule is as follows, or a printer-friendly version is at the above link.
Texas

Feb. 17-19 (Austin)
Four-game series in Austin to start the season, including a double-header on Feb. 18 (Saturday).

Texas has won six NCAA National Championships and reached the College World Series a NCAA record 35 times.

New Longhorn head coach David Pierce spent 10 seasons as a Rice assistant coach, including nine years under Wayne Graham.
Dallas Baptist

Feb. 21 (Reckling Park)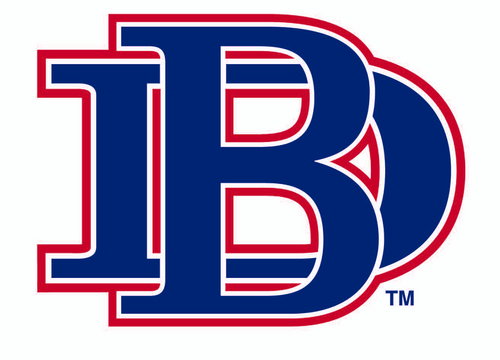 Longtime baseball power DBU is the official home-opener at Reckling Park on Feb. 21.

The Patriots have made three consecutive trips to the NCAA Tournament and six of the last nine years.

One of just nine teams in college baseball to have won 40 games or more in three consecutive seasons.
Southeastern Louisiana

Feb. 24-26 (Reckling Park)
Southeastern is one of just five squads to finish in the Top-30 in team ERA in each of the last three seasons.

Under head coach Matt Riser the Lions have advanced to the NCAA Regionals twice, earning the program's first at-large bid in 2016.

Southeastern had five players drafted in 2016, the best in program history.
TCU

Feb. 28 (Fort Worth)
TCU is the only program to have appeared in the last three College World Series.

The Horned Frogs return nine starters on the field and the entire starting rotation.

TCU landed the nation's 8th-ranked recruiting class that featured three MLB Draft picks.

Head Coach Jim Schlossnagle was named the 2016 Coach of the Year by Baseball America.
Pepperdine

March 3-5 (Reckling Park)
Pepperdine returns three of four starting pitchers from a staff that ranked first in the WCC in ERA.

Junior LHP Ryan Wilson returns to the mound after posting a 0.63 ERA in 42.2 innings out of the bullpen last year.

Six of the Waves' nine starters in the field return in 2017.
Lamar

March 7 (Beaumont) | May 3 (Reckling Park)
Lamar is now under the direction of head coach Will Davis, who takes over for longtime skipper Jim Gilligan.

Veteran outfielder Reid Russell belted a record-tying 18 home runs and participated in the national College Home Run Derby last season.

The Cardinals have a total of seven starters in the lineup returning in 2017.
Stanford

March 9-12 (Reckling Park)
A four-game Super-Series at Reckling Park.

The 2017 season marks the 41st and final season for head coach Mark Marquess.

The Cardinal return two weekend starting pitchers and all but one hitter from the its starting lineup.
Sam Houston State

March 14 (Reckling Park) | March 28 (Huntsville)
Sam Houston's historic 2016 season included winning both the conference regular season and tournament titles in the same year for the first time.

The Bearkats return 21 lettermen and welcome a solid class of 12 newcomers for 2017.

Keep an eye on the Bearkats' 2017 W-L record. SHSU plays 23 of its first 25 games at home.
Texas State

March 15 (San Marcos) | May 16 (Reckling Park)
After his first season in 2000, head coach Ty Harrington is in his 18th season at the helm of the program.

A total of seven Bobcat players turned pro last season, including a school record five who were drafted by major league clubs.

Veteran outfielder Granger Studdard earned all-conference honors last season and is one of seven returning starters.
Old Dominion

March 17-19 (Norfolk, Va.)
Head coach Chris Finwood enters his sixth season at the helm of ODU with 386 wins in his collegiate career.

Shortstop Zach Rutherford led the team with a .311 average last season and was the MVP of the Cape Cod League All-Star Game.

The Sinnen twins, Sam and Kurt, return to the Monarch lineup as the Friday night starter (6-1, 3.81) and first baseman/catcher (.283, 29 RBI), respectively.
Texas A&M

March 21 (College Station)
Texas A&M played in the NCAA Tournament for the tenth-consecutive year and won a regional crown for the second-straight season.

The Aggies are coming off a 49-win season in 2016, claiming the program's first SEC Tournament title.

All-America pitcher Brigham Hill returns to the staff after going 9-2 with a 2.51 ERA in 2015.
Florida International

March 24-26 (Reckling Park)
Coach Mervyl Melendez begins his first season at FIU after successful stints at Alabama State and Bethune-Cookman where he won 12 conference championships in 17 seasons.

Four of the top five hitters from last year's team return in 2017.

FIU's recruiting class was fifth in the nation according to Perfect Game.
Florida Atlantic

March 31-April 2 (Boca Raton, Fla.)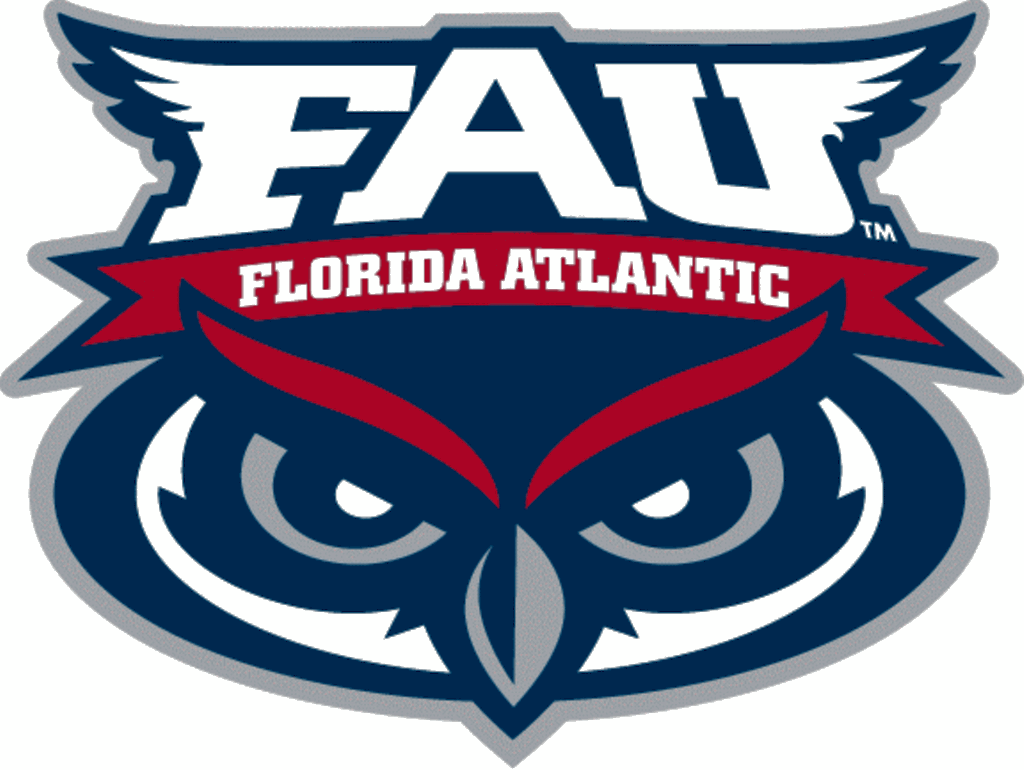 Florida Atlantic is the defending Conference USA regular season champion.

Head coach John McCormack is in his ninth season at the helm of the program.

FAU has now reached the NCAA Tournament 12 times after moving to the Division I level in 1994.
Houston

April 4 (at U.H.) | April 11 (Reckling Park) | May 9 (Constellation Field)
A cross-town rivalry that dates back to 1947, this is the 20th anniversary of the Silver Glove Series.

Under seventh year head coach Todd Whitting, the Cougars welcome 23 new players including 16 freshmen in 2017.

Houston's recruiting class was recently named one of the best in the nation by Collegiate Baseball magazine.
Louisiana Tech

April 7-9 (Reckling Park)
A 35-win LA Tech squad is coming off of its first NCAA Tournament bid in school history.

The Bulldogs are now under head coach Lane Burroughs, who was at Northwestern State the previous four seasons.

Last season three LA Tech pitchers were selected in the MLB Draft.
Southern Miss

April 14-16 (Reckling Park)
Key home series between the two teams that reached the C-USA Tournament Final last season.

Southern Miss, 41-20 a year ago, has made the NCAA Tournament 13 times.

The Golden Eagles have posted 15 consecutive winning seasons, and 30 winning seasons in 31 years.
Western Kentucky

April 21-23 (Bowling Green, Ky.)
The Hilltoppers return seven starters in the lineup as well as the top two starting and relief pitchers.

Second-year head coach John Pawlowski has landed one of the top recruiting classes in the nation.

C-USA series to be played at Nick Denes Field, which now features a new playing surface, dugouts, outfield walls and bullpens totaling $1.3 million in rennovations.
UTSA

April 28-30 (Reckling Park)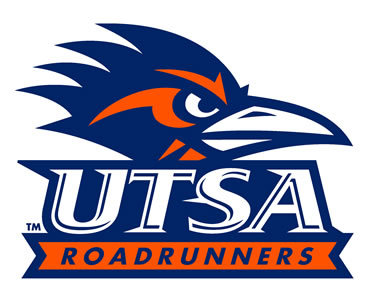 The top five hitters in the lineup return for head coach Jason Marshall.

Beset by a host of injuries in 2016, no less than five projected starters are expected to return for the Roadrunners in 2017 after sitting out last season.

Now a sophomore, second baseman Bryan Arias hit .321 and was named to the C-USA All-Freshman Team a year ago.
Charlotte

May 5-7 (Charlotte, N.C.)
Head coach Loren Hibbs is in his 25th season at the helm of the program.

Eight starting position players and the designated hitter all return for the 49ers in 2017.

Senior all-conference first baseman Logan Sherer was also named to the ABCA All-Atlantic Region team.
Middle Tennessee

May 12-14 (Reckling Park)
Middle Tennessee returns all nine of its top batters in the lineup from last season.

Slugger Blake Benefield returns after earning Freshman All-America honors and finishing among the C-USA homerun leaders.

Senior Riley Delgado hit .388 last season and was a semifinalist for national shortstop of the year.
UAB

May 18-20 (Birmingham, Ala.)
The Blazer's Brian Shoop is 18 wins shy of 1,000 in his 28th season as a collegiate head coach.

The UAB trio of Blake Johnson, Jared Nixon, and Carter Pharis each earned all-league honors over the summer.

Versatile catcher/outfielder Brewer Hicklen has also joined the Blazer football team that is set to return to the field in the fall of 2017.